Sing With Us!
The Pine Barons Chorus is more than just an a cappella ensemble; it is a family. We love getting together each week
sharing friendships as well as learning and performing great music. If you like to sing, you're invited to sit in on one of our rehearsals where you can experience the joy of close harmony singing first hand!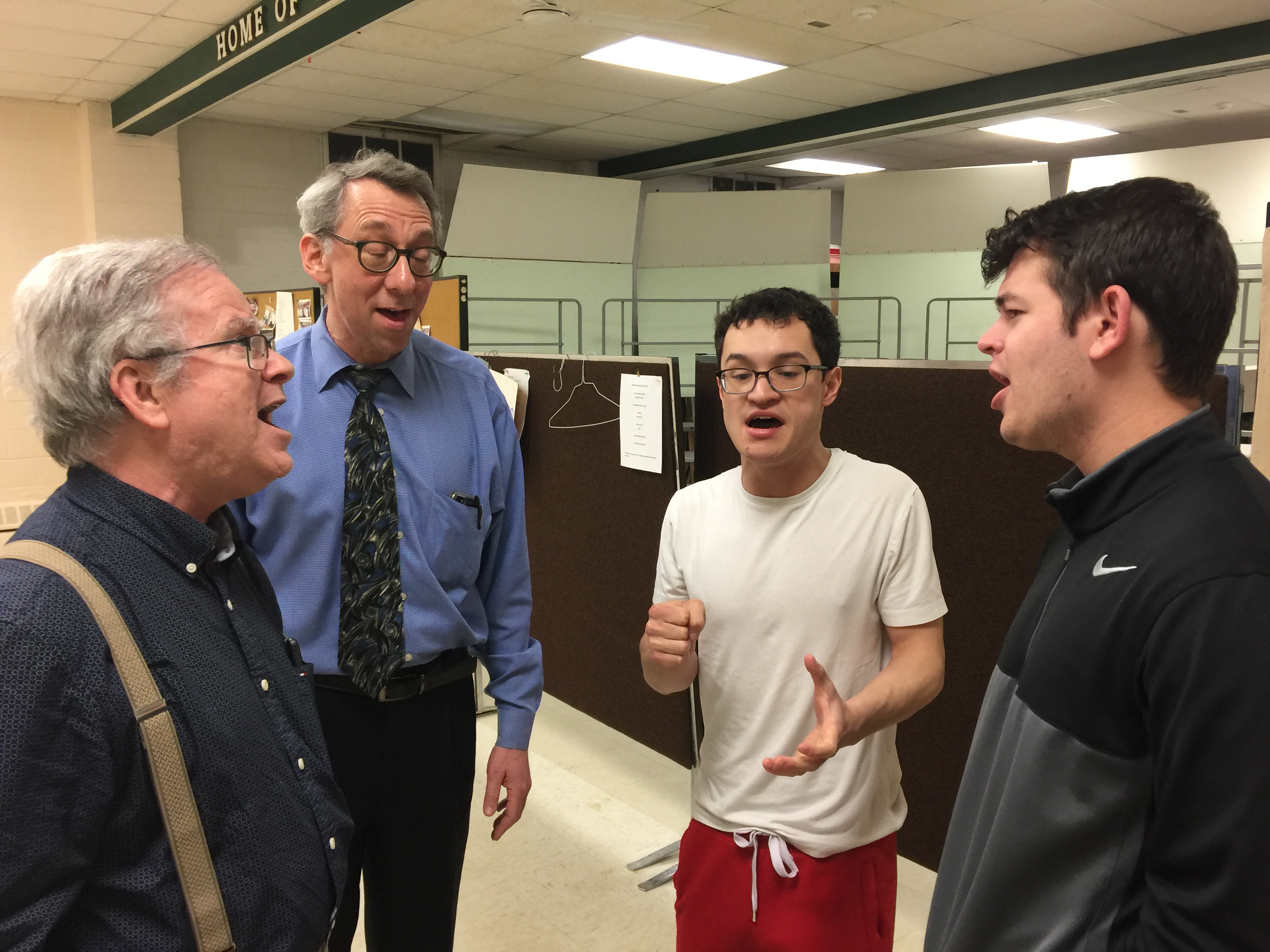 You'll have the opportunity to hear us perform four-part, a cappella harmony, and you'll be invited to join us on the
risers if that fits your comfort level. You will experience the music, friendship and fun for which The Pine Barons Chorus is known!
 (Indoor Rehearsals have resumed!)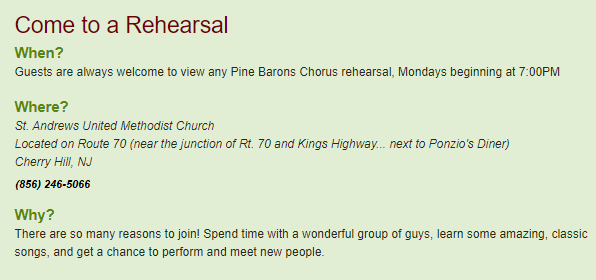 Men of all ages are invited to attend. For more information, call Chris at
(856) 246-5066
. If you're a man who loves to sing,
we'd love to meet you! Our members travel from all over our area to sing with The Pine Barons Chorus.
To quote one of our members, "It's the love of singing that brought me to The Pine Barons Chorus. It's the enthusiasm, fun and
lasting friendships that keep me returning week after week.". Visit us and find out for yourself!